A WATER CONSERVATION DEVICE WITH MODERN CONVENIENCE
PROBLEM
How do we Make People Care About Saving Greywater?
Our team's task was to re-imagine the Water Leech, which was a defunct Australian water/reuse system intended for suburban usage outside of the home. To reintroduce this device, our team initially tackled it's design flaws. The water reservoir dominated the design of the device and restrained how it could be used. Re-thinking how it connects to a water source, product naming, and creating a new product category were all important considerations. Taking the system inside homes as a greywater filtration system was our final iteration.
CONCEPT
Water Conservation for the part-time Environmentalist
The Tembo is an in-home water conservation system. Sensors connect with your mobile device to notify you the best times to water your plants using the Tembo watering can.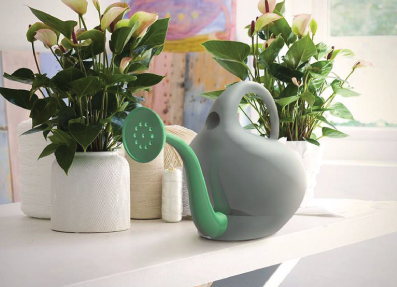 USER EXPERIENCE
Easily Conserve Water by Simplifying the Process
The Tembo was designed so that reusing greywater to take care of and monitor your plants can be easily integrated into your life. A detachable hose s
ucks up water from your shower or sink while filtering it into the Tembo's reservoir.

PROCESS
User Experience Documentation
UX Strategy:
Pen & Paper, Wireframing
Creative Suite:
Asset Development