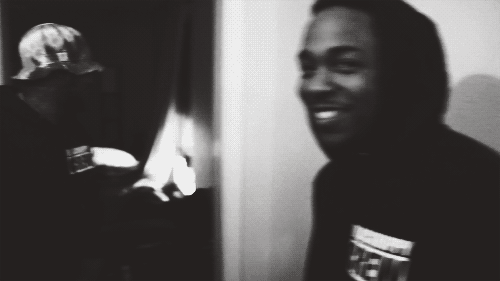 E X P E R I E N C E

Universal Music Group / Havas Media - Los Angeles, CA
Designer October 2018 - Present
Executes on brand creative for digital and OOH Universal Music Group artist campaigns.
Creates style guidelines for existing and new branding initiatives internally and externally.
Streamlines and redesigns internal presentations & documents for various
Universal Music Group record labels and internal Havas Media teams

RARE Art Labs, LLC - Richmond, VA
Creative June 2018 - September 2018
Capturing & editing visual content along with developing copy for creative campaigns.
Refining user flows and creating user interface solutions for the RARE cryptocurrency app.
Establishing visual branding identity & designs within Adobe Illustrator and Premiere Pro.
Providing social media content strategies for creative campaigns.

Entercom Communications - Richmond, VA
Creative Content Producer May 2018 - September 2018
Capturing & editing digital content for signed recording artists & on - air talent.
Creates on brand visual content for XL102, FOX Sports 910, BIG 98.5 radio stations.

Sisters Network Central Virginia - Richmond, VA
Freelance Creative August 2012 - September 2018
Provides digital creative content coverage for the non-profit organization.
Edits digital content within Adobe Lightroom and Premiere Pro.

Combs Enterprises - New York, NY
UX Design Intern June 2015 - August 2015
Created wireframes & information architecture maps for multiple brands within portfolio.
Conceptualized responsive digital designs within Adobe Creative Suite.
Prototyped iterative mobile & desktop digital designs with InVision for VP of Digital.
Solved visual problems through creating multiple user interface designs and layout solutions.
Produced high quality photographic content published to Combsenterprises.com.

The Breeden Company - Virginia Beach, VA
Marketing Manager March 2012 - October 2013
Provided project management, branding, & design direction for design agencies.
Contributed to high-level strategic presentations for executive team.
Created digital designs and locally published news ads utilizing Adobe Creative Suite.
Partnered with VP of Marketing & Operations to manage daily marketing tasks.
Coordinated & executed on-site PR programming activations for residential communities.
Established brand strategy for SEO & SEM campaigns with Google Adwords.

Revo Media, LLC - Norfolk, VA
Co - Founder & Creative Director October 2010 - June 2013
Maximized budgets through creative branding & identity strategies for clients.
Provided creative leadership with visual content development using Adobe Creative Suite.
Conducted project management for all clients & co-managed intern's PR duties.

Dominion Enterprises - Norfolk, VA
- Internet Marketing Coordinator January 2011 - December 2011
Managed social & e-mail marketing projects in Silverpop.
Detailed weekly & monthly SEO reports using Omniture Site Catalyst.
- Internet Copywriter May 2009 - January 2011
Conducted Google Adwords research & drafted SEO optimized articles.
Completed weekly & monthly SEO reports using Omniture Site Catalyst.
E D U C A T I O N

V C U B r a n d c e n t e r
Master of Science in Business
Experience Design
O l d D o m i n i o n U n i v e r s i t y
Bachelor of Arts in Communication

S K I L L S

Illustrator
After Effects
Photoshop
Lightroom
Sketch
InVision
Pixate
Sketchup
Axure
UX Design
UI Design
Information Architecture
Interaction Design
User Centered Design (UCD)
User Research / User Testing
Rapid Prototyping
A/B Testing
Wireframing
Final Cut Pro X / Premiere Pro